Welcome to Heartsdesire!
As long as I can remember there has been three constants in my life, dogs, talented sewers and family!
I grew up with Brittany's. My dad loves the little bundle of white and orange energy. In his opinion nothing compared to their skill in the field, their graceful movement, their instinct and that dead on point.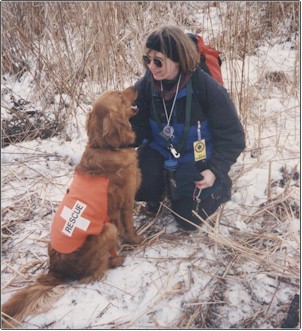 When I moved out on my own, I followed my heart and bought my first golden. Ben was a lover, calm and majestic and the best babysitter a mom could ask for. Whenever my two boys would go out of sight all I had to do is call Ben and I knew right where to find them. My next golden is still with me at age 14, Bailey. Bailey is Mr. Congeniality, everyone's friend and has crazy energy. During obedience training the instructor saw something in bailey and asked if we would be interested in search and rescue work. And our career in Search and Rescue began. Bailey was a natural and on a mission with each search. He loved to fly in helicopters but most of all just getting out with the team and other dogs to him was the ultimate play time.
Last fall I began itching for another puppy. A friend of mine had a litter of golden puppies, so off Jim and I went to take a look. However, she also breeds Berner's and this little berner puppy cuddled up to me as if to say "your nuts if you take one of those golden's home ". She was so cuddly and cute that she captured my heart and so began Heartsdesire Berners. We have been participating in shows with the help of some really great friends, meeting others in the breed, learning as much as we can and having fun!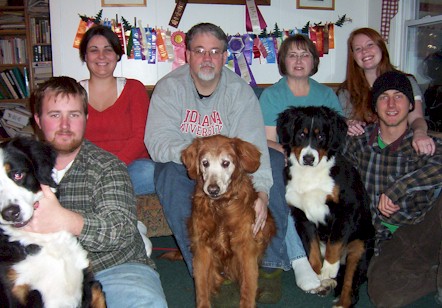 My other passion is quilting! My husband Jim would say that it is obsessive compulsive! I am fortunate to have had and have talented sewers in my family. My first quilt was given to me from my Aunt Carolyn. In my senior year of high school I was in the hospital and my Aunt showed up with this beautiful red and white quilt. It made me feel so much better. My first quilting lesson was in 1984 where I made a log cabin quilt for my son Doug and I have been quilting ever since.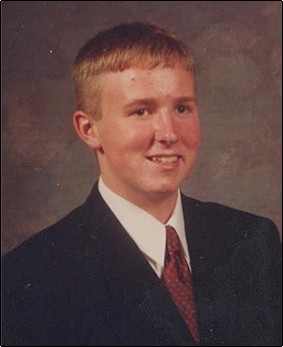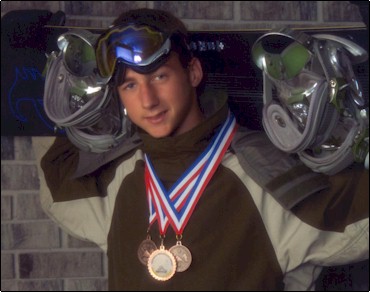 My ultimate passion is my family, my sons Doug and Matt, and my husband Jim. They are my pride and joy. My Heartsdesire is truly in them.
I hope you enjoy this site and visit often.
Debbie Butler Miller
This page was designed and is maintained by Ripley Hill